Visitors
Title: Visitors in 2017
February
Professor Jason Neyers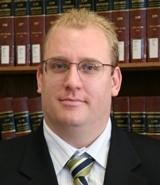 Western University
Jason Neyers is a Professor of Law at Western University Canada. He has published in leading Commonwealth law journals (including the LQR, CLJ, UTLJ, McGill LJ, Legal Studies, Can Bar Rev, LMCLQ, SJLS, Torts LJ, King's LJ, OUCLJ, Can Bus LJ, Alberta L Rev, CJLJ and Insurance LJ) and co-edited/authored nine books (see Understanding Unjust Enrichment (Hart, 2004), The Law of Restitution in Canada: Cases and Materials (Emond Montgomery, 2004), Cases and Materials on Contract, 3d, 4th, and 5th eds. (Emond Montgomery, 2005, 2010, 2015), Emerging Issues in Tort Law (Hart, 2007), Exploring Contract Law (Hart, 2009), The Law of Torts in Canada, 3d ed. (Carswell, 2010) and Tort Law: Challenging Orthodoxy (Hart, 2013)). His academic work has been cited by the Supreme Court of Canada, the Supreme Court of the United Kingdom, the Supreme Court of New Zealand, the High Court of Australia and several Commonwealth Courts of Appeal. He has also been an invited speaker at numerous international conferences and been a visiting scholar at Melbourne, Sydney and Harvard law schools. Professor Neyers is the moderator of the Obligations Discussion Group (ODG), which is an international mailing list devoted to all aspects of the law of obligations, and a founding member of Western University's Tort Law Research Group. Prior to taking up his academic appointment at Western he was a clerk at the Court of Appeal for Ontario. In 2015, Professor Neyers was awarded the title of Faculty Scholar by Western University in recognition of his significant scholarly achievements in research.
Title: Visitors in 2016
April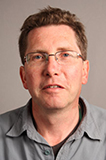 Professor Mel Kenny
Chair of EU Law, University of Exeter
Mel's work focuses on the 'Europeanisation' of Private law systems within and outside the EU and in particular in the intersection of Private Law, EU Law, Consumer Law and Commercial Law and reflects on these areas from both Comparative and Private International perspectives. In addition, Mel has a research focus in Competition law and policy and in particular the transformation of Competition in the wake of the Global Financial Crisis and the application of the competition regime to the State and Public Undertakings.

In recent years his publications have explored four highly charged legal topics: the 'Europeanisation' of national private law and the associated calls for consolidation and codification; the comparative assessment of the treatment of surety agreements across Europe; the general issue of ensuring consumer protection and the private international implications of proposals for a Common European Sales Law (CESL).


August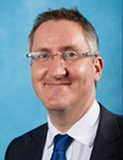 Professor Graham Virgo
Professor of English Private Law; Pro-Vice-Chancellor for Education, Cambridge University
Graham is a leading international scholar especially in the areas of equity and unjust enrichment. His visit to New Zealand is supported by the Legal Research Foundation


October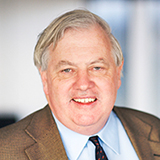 Professor Michael Bryan
Professor Emeritus, University of Melbourne Law School
Professor Michael Bryan was educated at Oxford University and received his PhD degree from University College, London. Before his appointment to the University of Melbourne in 1991 he taught law at Oriel College, Oxford, and at Queen Mary College, University of London. He is an editor of Ford & Lee, The Law of Trusts (Thomson). He has also co-authored (with Vicki Vann) Equity and Trusts in Australia (Cambridge 2012) and co-edited (with Elise Bant) Principles of Proprietary Remedies (Thomson 2013). Michael Bryan has also written extensively on equity, trusts and restitution in refereed journals, and given presentations at academic, judicial and other conferences and seminars.


November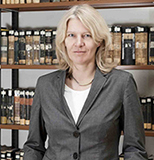 Professor Sonja Meier
Institute for Comparative and International Private Law, Universität Freiburg, Germany
Sonja is an expert in German and European Private Law, Civil Law in Historical and Comparative Perspective, especially Plurality of Debtors and Creditors and the Law of Unjust Enrichment in England.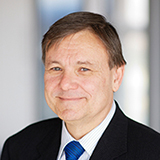 Professor Michael Tilbury
Kerry Holdings Professor of Law, Chair in Private Law University of Hong Kong and Professorial Fellow at the University of Melbourne

Between 1995 and 2003, he was Edward Jenks Professor of Law at the University of Melbourne and Deputy Dean of the Law School between 1997 and 1999. From 2002 and 2010, he was the full-time commissioner at the New South Wales Law Reform Commission. His principal interests are in private law, remedies, conflict of laws and comparative law. He has led, or been involved in, over 40 law reform projects in Australia at State and national levels.